We are supporting six projects in communities with track records of success addressing homelessness.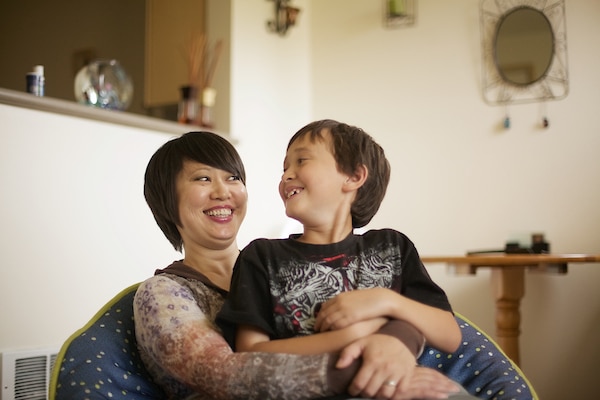 Building on track records within communities to develop innovative solutions to homelessness, Building Changes is supporting six projects across the state that aim to put more young people and families on the path from homelessness to stable housing.
The projects, each awarded a three-year Washington Youth & Families Fund grant, are structured to strengthen services and relationships already working well locally. The support, totaling $3.17 million, not only helps grow and improve local homeless services, but it also positions them for long-term success.
In each project, diverse community partners hailing from different sectors are working together to achieve a common goal. This type of cross-sector coordination is vital if communities are to serve young people and families experiencing homelessness in the best ways possible.
As a requirement to receive support, all grantees have identified plans for addressing racial and ethnic disparities within their projects, and for measuring progress toward reducing those disparities.
Projects for Youth
Bringing homeless services to where youth gather | Clallam County
Many people experiencing homelessness initially access help through a streamlined intake process known as Coordinated Entry. Some young people living without a home, however, never arrive at that front door, meaning they aren't getting the services they need and are entitled to receive. To make homeless services more accessible to youth, this grant supports the purchase and outfitting of a mobile van, which will bring Coordinated Entry to where young people tend to congregate. The Coordinated Entry van also will visit geographically isolated areas of the county and take young people to appointments with service providers when other transportation options do not exist.
Lead community partner: Serenity House of Clallam County
Grant amount: $542,857
Expanding a Host Homes program | Kitsap County
Host homes expand housing options for young people experiencing homelessness. Operating outside the confines of the highly regulated foster care system, host homes connect a young person with a family in the community that offers a safe and temporary home while the youth finishes school and/or works toward a plan to become independently housed. This grant will grow Kitsap County's current count of four host homes. The project will recruit, train and support new host home families in the African American/Black community, thereby expanding housing options for young African Americans/Blacks experiencing homelessness. It also will support young people living in host homes to achieve their education and employment goals.
Lead community partner: The Coffee Oasis
Grant amount: $342,091
Sustaining success at getting young people housed | Pierce County
During Pierce County's 100 Day Challenge on youth homelessness, 176 young people experiencing homelessness became safely housed. The REACH Center and its community partners connected them to host homes, enrolled them in Rapid Re-Housing, reunited them with family, and moved them into shared housing. The partners achieved those impressive results without additional staff. This grant aims to sustain the gains experienced during the Challenge by adding necessary program capacity. Services that will continue under the grant include: providing outreach to youth in need of homeless services; helping youth find safe housing solutions outside of the homeless system through Diversion; and connecting young people to employment and legal aid services, which can help them become stably housed.
Lead community partner: The REACH Center
Grant amount: $663,958
Projects for Families
Creating a cross-sector team to support families | Asotin County
Families experiencing the crisis of homelessness should not be expected to navigate complex systems and access critical resources all on their own. When families receive the services they need in a coordinated fashion, a huge burden is lifted for them and they can focus on becoming housed. This grant supports the creation of a new cross-sector task force that will help families access the right services at the right time. A team of service providers from different sectors of the community, including employment and education, will meet regularly to discuss individual cases of families. The project enhances the existing structure for delivering homeless services in a rural part of the state.
Lead community partner: Quality Behavioral Health
Grant amount: $300,000
Improving services for families of color and LGBTQ families | Clark County
Services that help families move from homelessness to stable housing need to be accessible to – and effective for – all populations. Under this grant, community partners in Clark County will increase staffing and improve outreach activities to better serve two target populations: families of color and families with at least one member identifying as LGBTQ. This project will build on the county's existing work in Diversion and Rapid Re-Housing, two demonstrably effective strategies that use different approaches to achieve the same objective – getting families housed quickly, safely and permanently.
Lead community partner: Council for the Homeless
Grant amount: $679,615
Accessing homeless services through a child's school | Spokane County
For some families of students experiencing homelessness, their child's school may be the most inviting and logical place for them to initially access the services they need to become stably housed. This grant expands an innovative school-based homeless program, which had been funded exclusively through a coalition of private and public organizations in Spokane County. Within strategically selected schools, a worker serves as a navigator of homeless services and other vital resources for families of students experiencing homelessness. In the first year of the program, 67 percent of the families that connected with a school-based navigator obtained stable housing.
Lead community partner: Catholic Charities Spokane
Grant amount: $641,879